Professional team rankings: August 15
Ranking
PGL Arlington Major 2022 concluded recently, and with it, the weekly update of the Dota 2 World Professional Team Rankings comes. This article will highlight the main changes.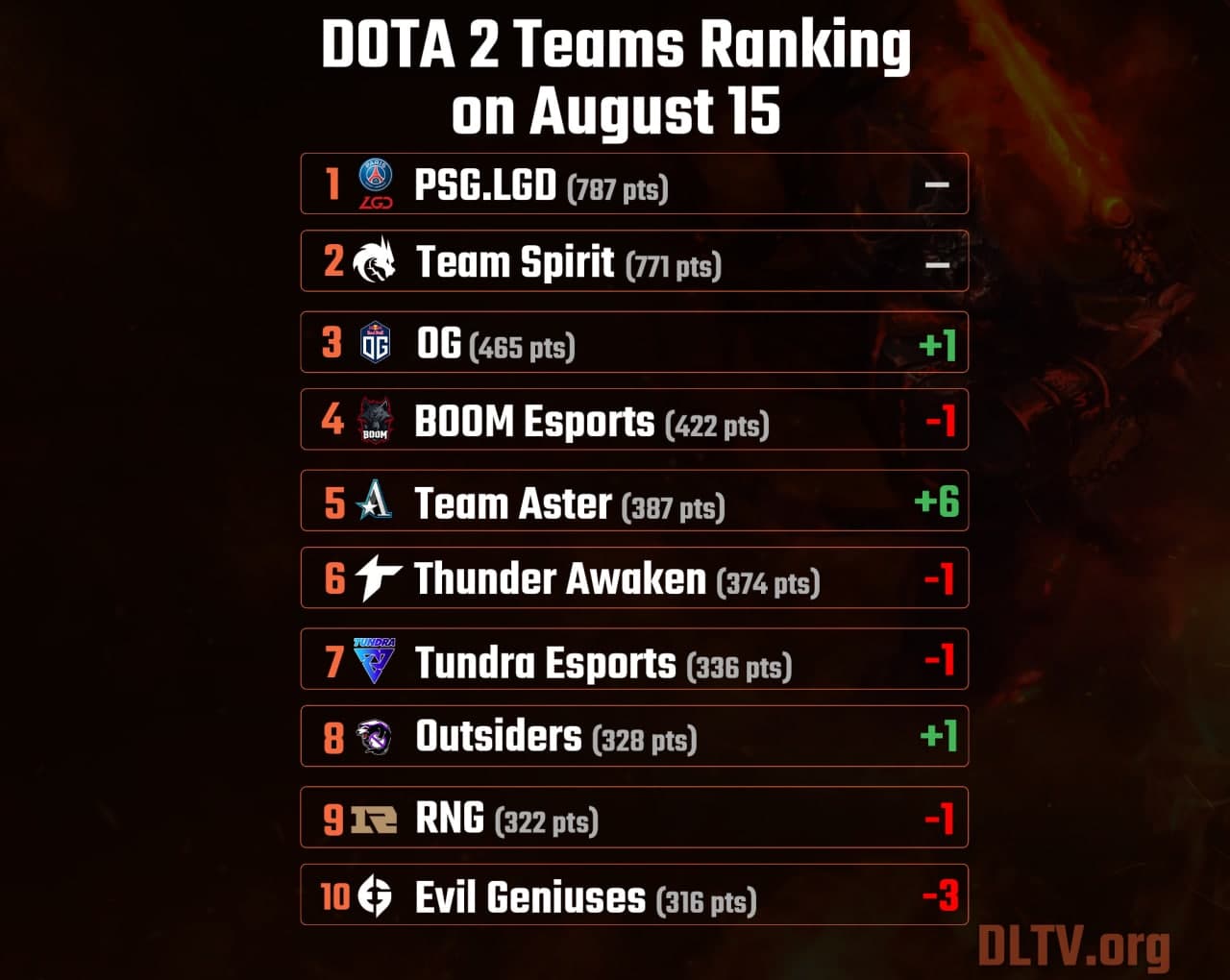 The finalists of the major, PSG.LGD and Team Spirit, haven't changed their positions. Even the championship didn't allow Team Spirit to beat their rival from China. The teams are only 17 points apart.
Team Aster, took third place in PGL Arlington Major 2022, moved up 6 positions in the world rankings, and is now in fifth place. However, it still is more than 40 points away from BOOM Esports, the nearest opponent.
Another team from the Top-10, Outsiders, also improved their position after the major. The team ranked 7-8 in the championship and moved up to 8th place in the rankings. They are less than 10 points away from their nearest competitor.
That's not all the changes that happened this week. Go to the World Ranking of Professional Dota 2 Teams page for the full list.